Enhanced Size
Boasting an impressive 10oz capacity, our stainless wine goblet wholesale are the epitome of grandeur, ready to accommodate your every beverage desire. Whether it's a robust red or a delicate white wine, a refreshing juice, or a piping hot or chilled elixir, our glasses flawlessly cater to every sip.
Graceful Stem
The refined elongated stem accentuates the sheer elegance of our stainless wine goblet wholesale, affording you the effortless ability to delicately swirl the libation within. Such a refined gesture releases the exquisite bouquet of the wine, enhancing the sensory experience with an infusion of intoxicating aromas.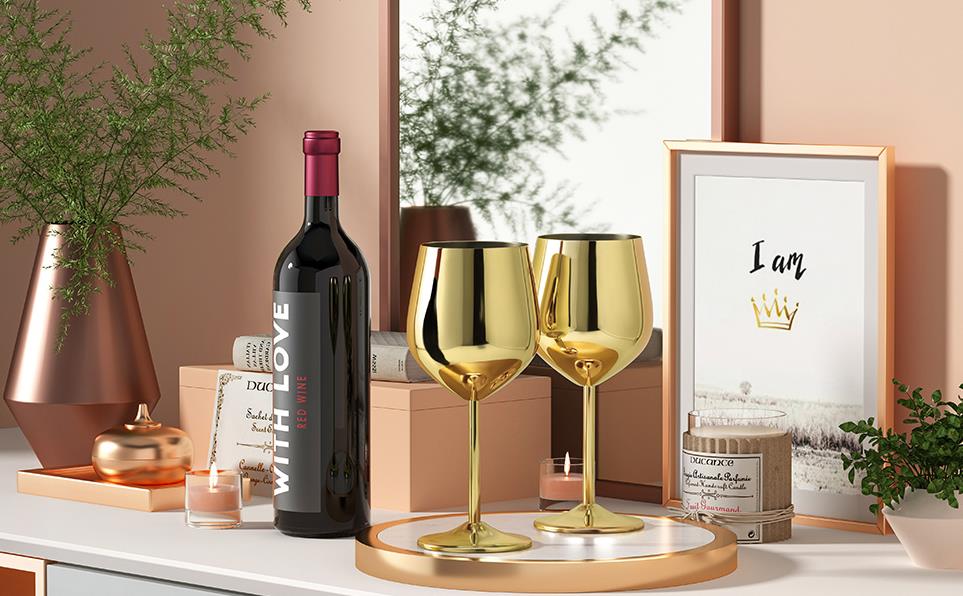 Broad, Level Foundation
These exquisite stainless wine goblet wholesale exude an alluring blend of sophistication and resilience, courtesy of their chic, time-tested design. The wide, flat foundation bestowed upon these glasses serves as a testament to their unwavering stability, ensuring your libations remain securely poised during even the liveliest occasions.
Impeccable Metallic Glamour
Indulge in the radiant allure of these exquisitely polished stainless wine goblet wholesale, crafted from the finest metals. Infusing a touch of sophistication into your glassware collection and kitchen necessities, these gleaming beauties are bound to leave a lasting impression.